What we are doing
We employ a strict office policy that mandates that all optometrists, opticians, office staff, and patients not enter if they are feeling unwell or have a fever, cough, sore throat, runny nose, shortness of breath, have been exposed to a known case of COVID-19 or travelled within the last 14 days.
All staff members wash or sanitize their hands before contact with each patient and throughout the day.
Our office is equipped with hand sanitizer, and all patients are required to use it prior to entering.
Our appointments are scheduled with extra time in between, so that our waiting area remains as empty as possible. Those sitting in the waiting area are spaced 2 metres apart.
Our exam room surfaces and equipment are sanitized before each patient.
The optometrist will wear a mask and glasses.
The optometrist will use plastic barrier shields on examination equipment where possible.
What we ask of you
Please do not come in if you have symptoms of COVID-19, have been advised to self-isolate, or have travelled outside Canada within the last 14 days.
Please attend your appointment alone unless you require assistance. Do not bring children unless they are the one being examined.
- Services -
Comprehensive Eye Examinations
Measurement of your vision and prescription
Thorough evaluation of your eye health, including testing for cataracts, glaucoma, macular degeneration and retinal problems
Examination of children 6 months old and up
The exam is tailored to your child, no matter what developmental stage they are at
Experienced with children having developmental disorders like Down syndrome, autism, ADHD
MiSight® daily-wear soft contact lenses that are clinically proven to slow the worsening of your child's distance vision by over 50%
Suitable for children as young as 8 years old
Eye injuries
Removal of foreign bodies from the eye
Sudden loss or reduction of vision
Flashes and/or floaters
Diagnosis and treatment of eye infections, inflammatory conditions, allergies and more
Prescription of any eye drops required
Pre-operative assessments and advice
Post-operative follow-up exams as required by the laser centre
- Dr Karen Eddy -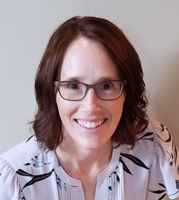 Dr Eddy has over 20 years' experience providing comprehensive eyecare to people of all ages.
She has been in private practice in Richmond since 2005, and is now pleased to serve the Ocean Park area as well.
A graduate of the University of Waterloo's Doctor of Optometry program, Dr Eddy is originally from Nova Scotia.
She has provided eyecare in many diverse communities around British Columbia, Nova Scotia, Ontario, Australia & New Zealand, and brings this experience to every patient she sees.
- Contact -
1657 128th Street
Surrey, BC
Inside Eurovision Optical, Ocean Park Shopping Centre
Hours